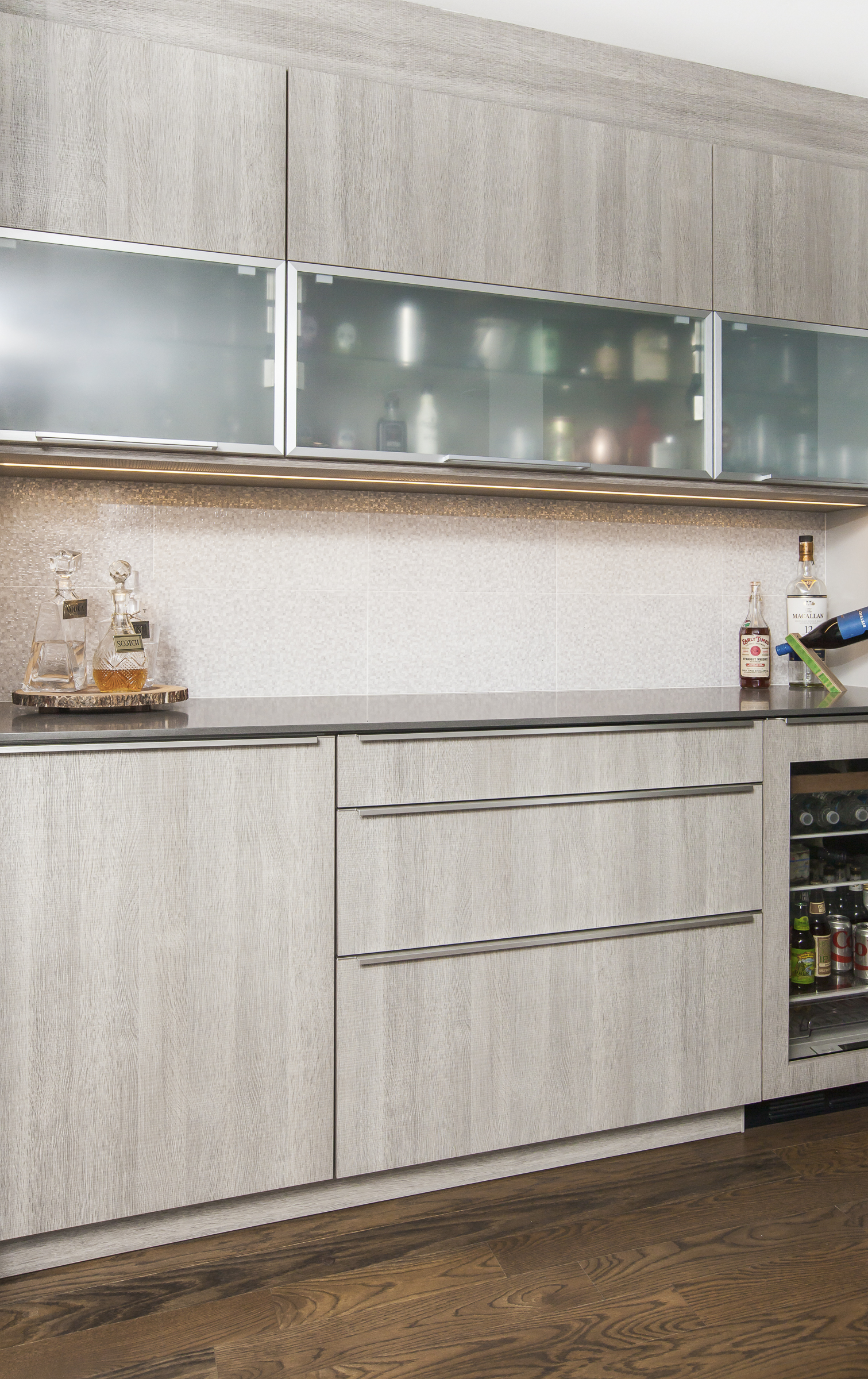 Coincidentally, this client lives directly across the street from another client...so discretion, confidentiality, and super creativity were necessary in designing this kitchen, powder room, and dining room.
The husband loves to cook, and it was important to the wife to hide as much counter clutter as possible, as they both work from home, and truly live in their kitchen.

We opened up a wall and designed a bar centrally located a stone's throw away from the kitchen, family room, dining room, and living room. Making room for a round kitchen table allows for lively family discussion.

What I love about this project.....the razor thin countertops along the perimeter of the kitchen, and the beefy countertop on the island!